Wedding coordinator

START OF THE NEW INTENSIVE
ON OCTOBER 01-02
profession from the movie
START OF THE NEW INTENSIVE
Pro Wedding
ON OCTOBER 01-02
Your ticket to the wedding business
WHAT IS A WEDDING INTENSIVE
WEDDING COORDINATOR COURSE
And for 7 years in a row, we have successfully produced high-quality wedding business professionals.  Wedding organizer, today, is one of the most prestigious and interesting professions that you previously knew from American movies.
So, we are beginning recruitment in the group № 18
START OF THE NEW INTENSIVE OCTOBER 01-02
Our offer is a real opportunity to become a part of the wedding business.  The diploma of the end of intensive will open before you an opportunity to find work as the manager in wedding agency or to be engaged in the organization of weddings independently.
We will share with you our unique experience and skills.
What is a wedding through the eyes of a professional?
What is the algorithm for working with newlyweds.
What is a wedding estimate and budget.
How to properly distribute the budget.
How to draw up documents and what.
Pitfalls in working with contractors.
Restaurants, florists, photographers and everything else.
Questions remain?
+38(063) 233-34-35
*Your personal data will never be transferred to third parties
Questions remain?
Date of intensive
The intensive will take place on October 01-02, 2021.
Classes
Wedding Work Shop
Format and communication
From the first day of study, you will have access to a closed Facebook group, where you can communicate with other students and teachers, ask any questions during the course and get advice.  In it you will find additional materials for learning.
All lectures will be held in the format of live communication with teachers.  They will answer all your questions, share their own views on different situations from your experience and give recommendations. At the end of each lecture, you will be able to talk individually with the speakers on the topic of classes and receive homework from the speakers, which must be completed during the week.
Price
After completing the application, the curator will contact you and inform you about the current price of the intensive.
Place
Kyiv, 9 Kostelnaya Street, Wedding Agency MARY
Timetable of classes:
01 / 10
11:00 – 16:00
02 / 10
11:00 – 16:00
Before the start is left:
On-line intensive for those who
What will be
on the intensive?
Why give priority to work
Knowing is not the same as doing
Is a lot of experience a plus or a minus?
Laser is your focus of attention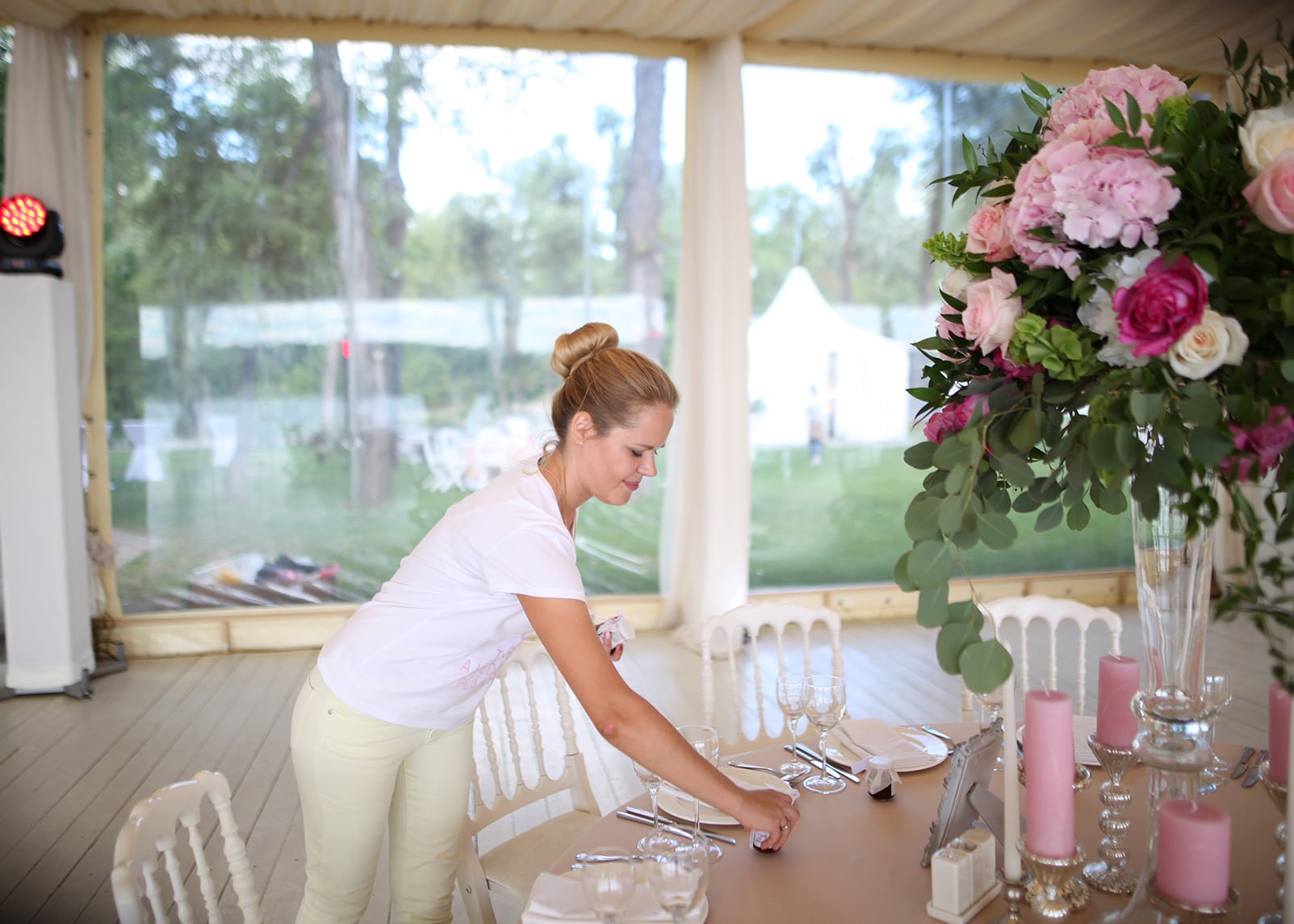 We will not tell you that you need your business, because not everyone is psychologically and financially ready to create it.
You will not need to spend your last money and take loans to open and develop a business, rent offices, hire staff, invest a lot of money in advertising, pay taxes, etc.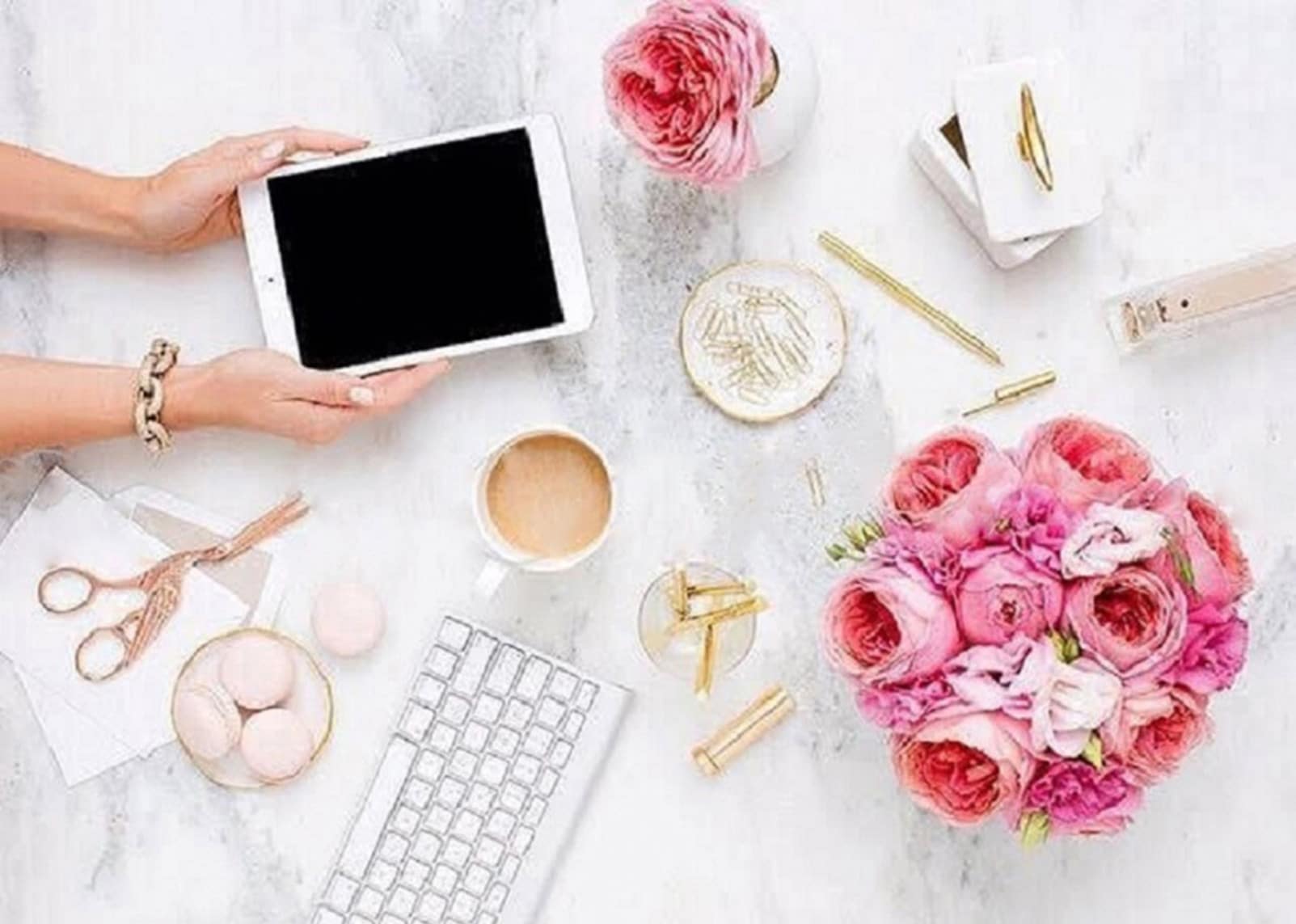 Ready model of work with clients
Obtaining the diploma of the Wedding COORDINATOR
Ability to work on a contract basis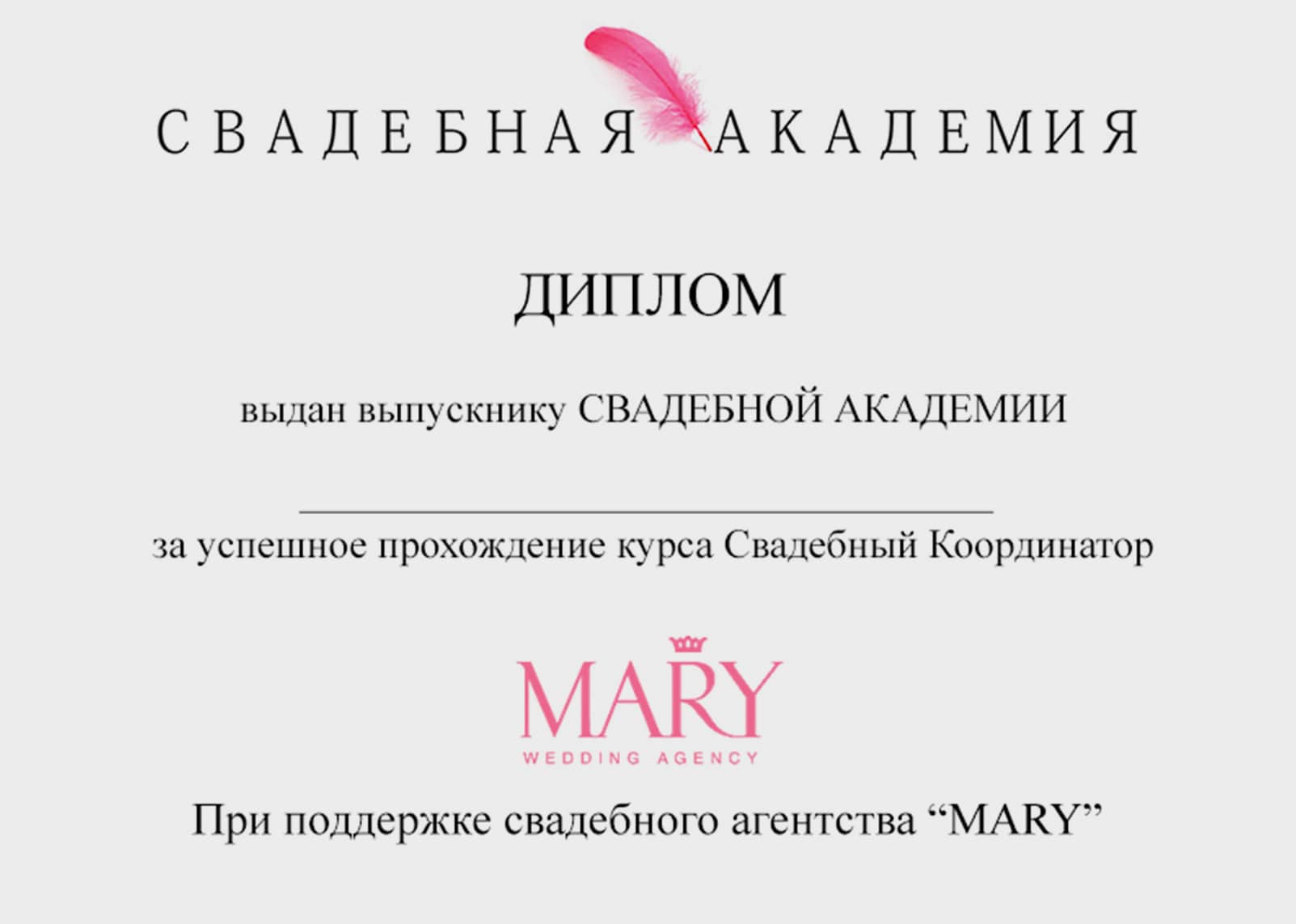 What you get on an intensive
or 4 steps to the goal
Step

1

Knowledge of the main stages of developing a wedding project

Step

2

Learn how to design a wedding case, including budget and estimates

Step

3

Learn the ins and outs of working with contractors

Step

4

Apply all the knowledge gained in practice, visiting a real wedding and develop your wedding project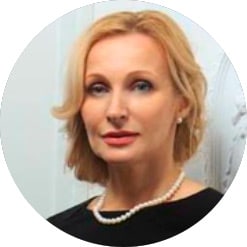 Yulia Bondarchuk
Creator of the MARY wedding agency, wedding expert on the wedding portal Nevesta.ua, wedding coach and creator of the annual wedding event MarryMe (www.marryme.biz)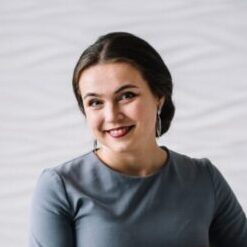 Anastasia Verba
The host of wedding ceremonies. 10 years of experience in weddings and 4 years of leading individual ceremonies. The voice and the ability to feel people turn a love story into an emotionally colorful story, and does not dryly narrate a biography of a relationship.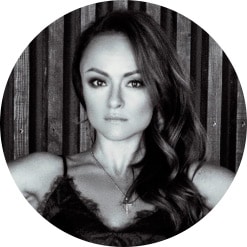 Maria Golubchyk
Founder and head of the GOLUBCHIK EVENT DESIGN agency, decorator of various events, the most famous and large-scale projects.  Weddings of domestic celebrities, many private and corporate events.
Wedding intensive is the beginning of abrupt changes in your life
Watch our events
Video reviews of our graduates
The usual price of intensive
12 000 uah
The price of intensive up to 08 / 09 / 2021
6 800 uah
The price of intensive after 08 / 09 / 2021
8 500 uah
Decided to become a wedding coordinator? Don't miss your chance!
The wedding business is opening its doors. See you at the intensive!